<!Recipie----->

Lebanese Rose Water Drink

Lebanese sweet rose water drink with lemon flavour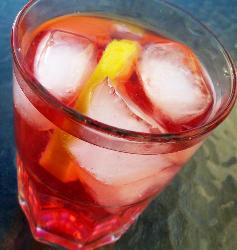 <!Ingredients----->

Ingredients:

Water as required
Sugar to taste
Lemon Juice to taste
Rose Water to taste
Pink Food Color (optional)

<!Method----->

Method:

Stir well the water, sugar, lemon and rose water.
Add food color if desired.
Serve chilled with ice.